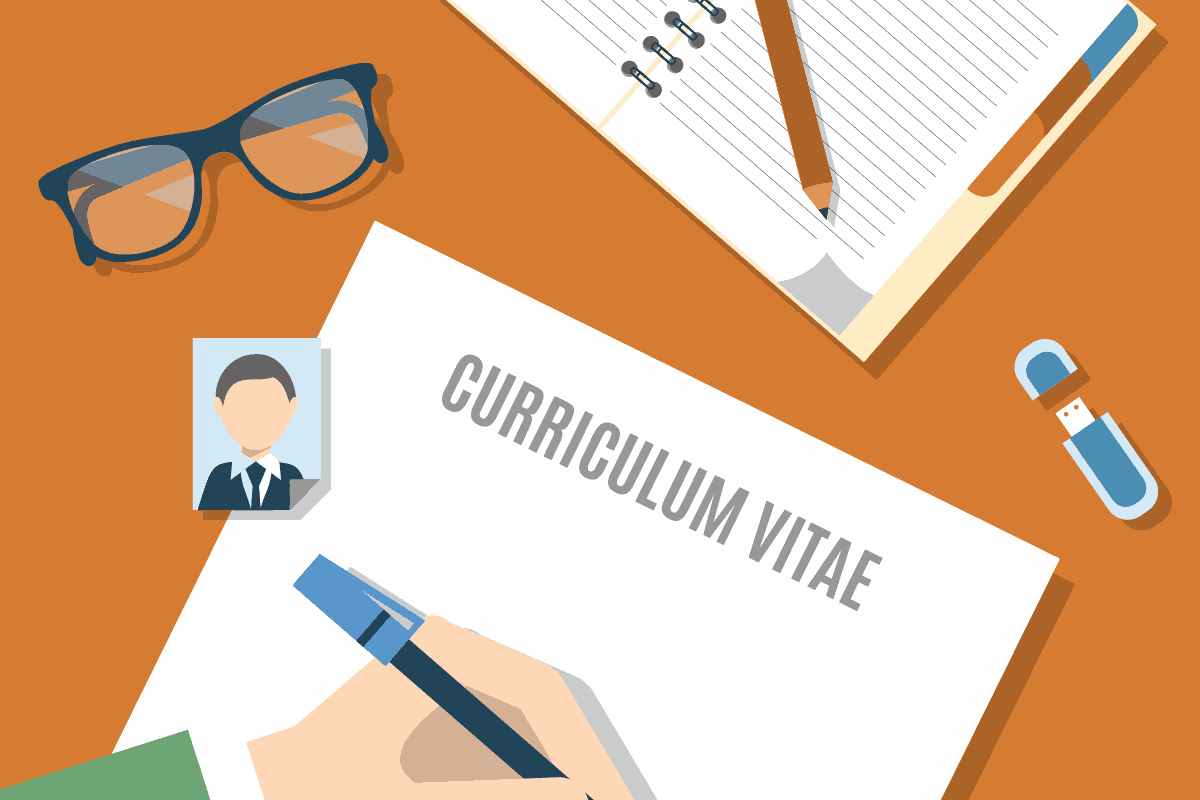 What is a CV?
CV, short for curriculum vitae, it provides a potential employer with a quick summary of your experience, background and skills to help them decide if you are a good candidate to invite for an interview. CVs are also often
required as part of graduate/professional school applications.
A CV is required when applying for a job. In addition to your CV, employers may also require a cover letter and a completed application form.
General Guidelines to follow before writing a CV/ Curriculum Vitae
Writing a CV is an art, not a science. The goal is not to force your content into a particular template, but
rather to find a format and style that highlights your experience and strengths. The order and emphasis
of your sections should also reflect the level of priority of your reader.
Put yourself in the shoes of your reader. Can they easily find the information they are looking for? Is it
clear why you would be a good fit for the job?
Use concrete examples when describing your experience. What did you do/accomplish?
Your CV needs to be consistent and clear in terms of its style and format, professional in its content
and overall presentation, and as much as possible, specifically targeted to the position/company/field
you are applying to.
Do your research! For your applications to be effective, you need to demonstrate knowledge of the employer and what they are looking for. Be intentional and informed, not generic!
Length: In Canada, outside of academia, your CV can be up to two pages. There are a few exceptions, including the management/business sector, which tends to prefer one page. Ask at CaPS if you are unsure
about norms for your particular field/geographic area
What to include in a Curriculum Vitae
While the structure of a CV is flexible, bending to your unique skill set and experiences, there are particular sections that employers expect to see on your CV regardless.
Here are the sections you must include in your CV:
Contact Information
Personal Profile
Education
Experience and Employment history
Skills and Achievements
Interests
Professional References.
Contact Information
List and date all previous education, including professional qualifications. Place the most recent first. Include qualification type/grades, and the dates. Mention specific modules only where relevant.
Personal Profile
A personal profile, also known as a personal statement, career objective and professional profile, is one of the most important aspects of your CV. It's a short paragraph that sits just underneath your name and contact details giving prospective employers an overview of who you are and what you're all about.
You should tailor your profile to every job you apply for, highlighting specific qualities that match you to the role. Aim to keep your personal statement short and sweet, and no longer than a few sentences. To make the most of this section, you should try to address the following:
Who are you?
What can you offer the company?
What are your career goals?
Education
List and date all previous education, including professional qualifications. Place the most recent first. Include qualification type/grades, and the dates. Mention specific modules only where relevant.
While a mailing address is conventionally included, use your best judgement depending
on your situation
Experience and Employment History
Your employment history section gives you a chance to outline your previous jobs, internships and work experience. List your experience in reverse chronological order as your recent role is the most relevant to the employer.
When listing each position of employment, state your job title, the employer, the dates you worked and a line that summarizes the role. Then bullet point your key responsibilities, skills and achievements, and bolster each point with powerful verbs and figures to support each claim and showcase your impact.
It helps to choose the duties most relevant to the job you're applying for, especially if it's a long list. If you have many years' worth of experience, you can reduce the detail of old or irrelevant roles. If you have positions from more than 10 years' ago, you can delete them.
Skills and Achievements
This is where you talk about the different languages you speak and the IT packages you can competently use. The key skills that you list should be relevant to the job. Don't exaggerate your abilities, as you'll need to back up your claims at interview. If you've got lots of job-specific skills you should do a skills-based CV
Interests
If you feel that your CV is lacking, you can boost your document by inserting a hobbies and interests section at the end. This can help to show how well you fit into the company or the industry. For example, if you're applying for an environmental job, why not include that you have a big interest in climate change activism?
Be careful though; avoid listing hobbies that don't add value to your CV or are run-of-the-mill, like reading. Draw on interests that make you stand out or are relevant to the job.
Do you need Expert Help with your Curriculum Vitae/ CV? Fill the form below.